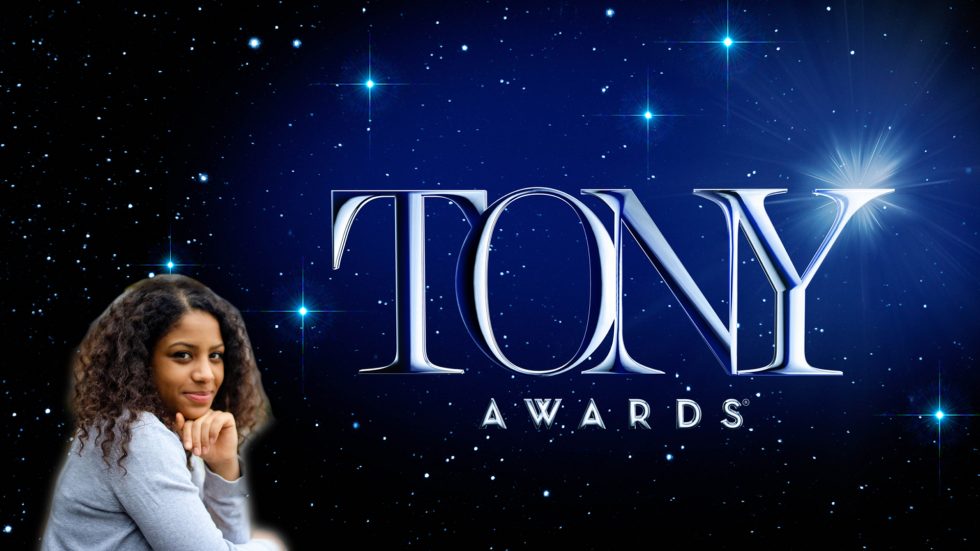 *all times are in UK times*
WOW. SO. My heart is so full.
The Tony Awards were truly beautiful this year. A celebration of diversity and how we should all strive to use our differences to connect us all rather than tear us apart.
The vibrancy, heart and love that this community has to offer is something. I'm weepy and sleepy.
Goodnight all!
04:09
BEST MUSICAL DEH!
LIN IS HERE<3
03:58
Leading Actor in a musical goes to… BETTE MIDLER!
Sad for Eva but this is just the beginning for her!
03:56
Leading actor in a musical goes to…BEN PLATT
CRYING AND CANNOT BREATHE. HE DESERVES THIS SO MUCH. SO HARD WORKING, SO HUMBLE. HE LIVES FOR THIS. HE IS THE FUTURE.
03:45
In memoriam coming up 🙁
03:41
BEST REVIVAL GOES TO…HELLO, DOLLY
03:40
GEORGES!
03:30
BANDSTAND NEXT!
03:28
Best Play goes to… Oslo!
03:13
Great Comet performing!
03:07
Best revival of a play goes to…Jitney!
03:06
Best choreography to Andy Blankenbuehler for Bandstand
02:55
WARPAINT PERFORMING
02:53
Best direction of a musical goes to…Christopher Ashley for Come from Away!
02:48
Best direction of a play goes to…Rebecca Taichman!
02:42
leslie and cynthia!!!!!!
02:39
The Rockettes are here!
02:37
Featured actress goes to… RACHEL BAY JONES
02:36
Sara Bareilles and Patina Miller- too much sass <3
02:32
Leading actress in a play goes to Laurie Metcalf for A Doll's House Pt. 2
02:27
HELLO, DOLLY NEXT!
02:22
ALEX LACAMOIRE WINS BEST ORCHESTRATIONS FOR DEH (AND MY HEART!!!!)
This man has contributed to pretty much all of my favourite musicals, incredible!
02:16
Next up Groundhog Day
02:13
Leading Actor goes to Kevin Kline for Present Laughter
02:10
Steven Levenson deservedly wins best book!!! Incredible work from the DEH team
02:00
crying at the intro for DEH
01:57
BEST SCORE GOES TO PASEK AND PAUL
0:51
so much energy and joy in that performance
01:48
Next performance- Falsettos will Christian be bald?!
01:46
Tony for featured actress in a play goes to Cynthia Nixon for Little Foxes!
Last Tony was for Rabbit hole- she loves animals apparently ahah
01:45
Gorgeous words
01:40
DEAR EVAN HANSEN SOON!!!!
01:35
Eva is stunning.
01:31
miss saigon performing!
01:30
I love Gavin using his time to promote funding the arts
01:29
Tony for featured actor in a musical to GAVIN CREEL! Well deserved!
01:28
AMAZING CATEGORY!
01:27
Sutton looks amazing, you should all watch Younger!
01:26
I understand they can't show every award for time reasons but I hate that they reduce such a life affirming achievement for some people into 10 seconds after the ads!
01:22
RACHEL BLOOM AHHHHHHHHHH
01:21
spirited and full of heart! Strong contender for best musical
01:16
Come From Away performing!
01:15
Best featured actor goes to Michael Aronov for Oslo!
01:13
Okay, it didn't make me cry but Kevin did an amazing job! (And he will never be NPH)
01:12
Lots of DEH in this opening… hint?
01:11
OH HELL YES TAPPING SPACEY
01:10
This is great and such a lovely way to showcase all the shows this year! Wonder if they will mention any shows that got snubbed…
01:07
THE ROCKETTES!!!! SO MANY LONG LEGS
01:07
WHOOPI!!!
01:06
THIS IS AMAZING HAHAH
01:02
QUICK CHANGE!!
01:00
So Kevin is singing!!!! YAS
01:00
MY BODY IS READY!!!!!!
00:50
OKAY, SO I HAVE HAD MY TONY NAP AND I AM READY TO GO.
00:48
WHO IS READY FOR THE TONY AWARDS?!